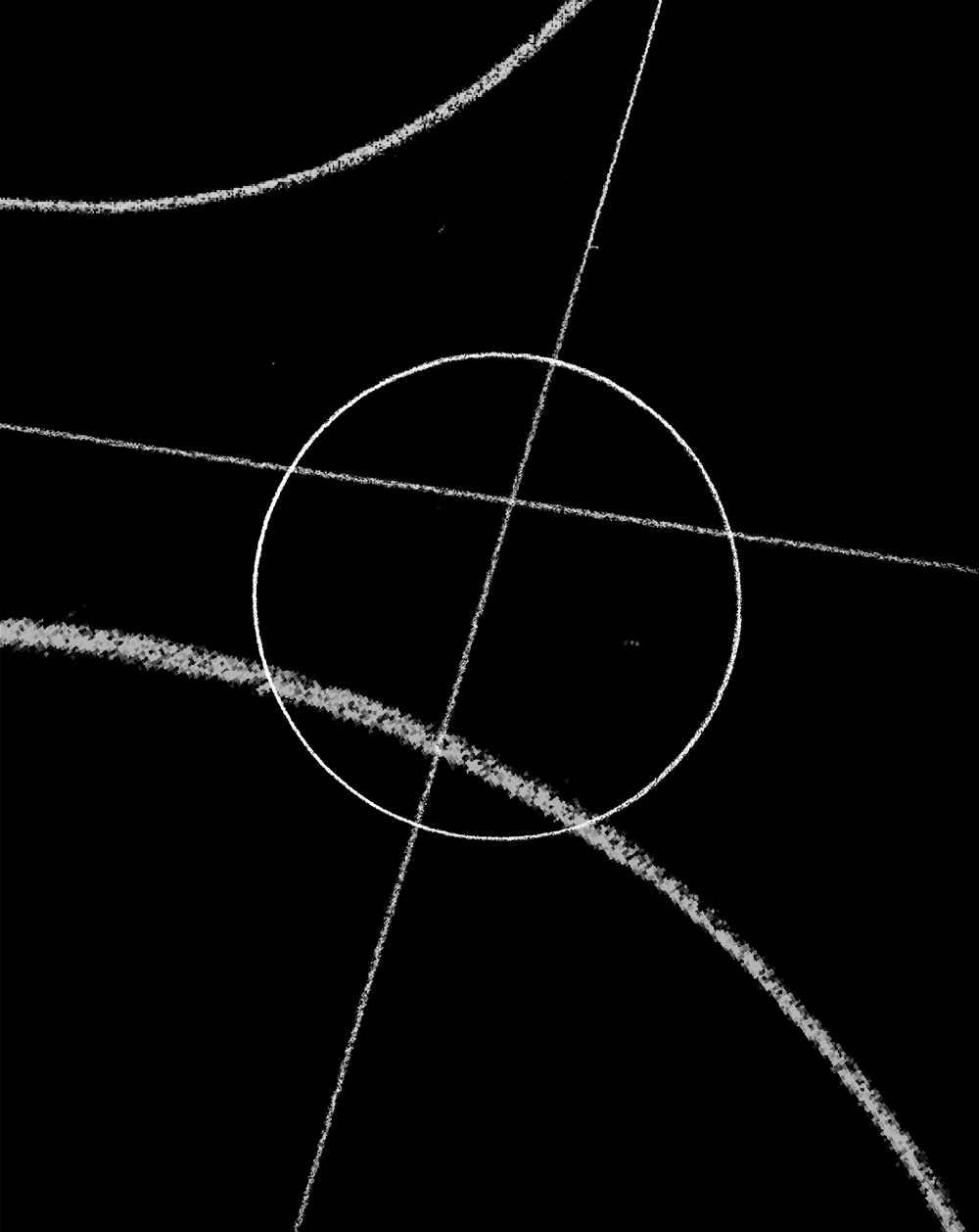 Other Fields
Aesthetic Inquiry in New Landscape
As technology continues to develop, it expands our perception of spatial reality and thereby provides new subject matter for aesthetic questions. Yet how does the artist remain present when reality is experienced through data?
Through scientific attempts to further understand space and time, technological progress has enabled us to gather previously unavailable imagery at nearly any scale of time or distance—at extreme resolution, across various spectra, remotely, and passively. These methods of gathering, however, remove any context from the act of seeing. In fact, they are designed to avoid human influence. Consequently, there is a reduced point of view and too much distance, offering the viewer a scant connection to reality. In order to fully understand this new information, we turn to the embodied and individual perception of the artist.
Although artists have created images from scientific data, the context of the work is generally limited by the research that generated the underlying information. The perspective, or even the image itself, is created without the interaction of the artist.
In order to reclaim a context of plein air – a direct, personal experience of the physical world – the artist must have presence and agency in the process of sensing. This can be addressed by commandeering existing technology, developing independent sensor systems, or by deconstructing existing information to create open data models for the artist to explore.
Subjectivity is central to our understanding of the world, and has long been the blueprint for the next wave of understanding and progress. As inaccessible landscapes and hidden dimensions continue to become meaningful frontiers, it is essential to consider the role of art in the interpretive process.
Project Directors
Gabriel Winer and Dana Karwas have worked as a collaborative since they met at the Interactive Telecommunications Program (ITP) at Tisch School of the Arts in 2003. Winer and Karwas both teach in the Integrated Digital Media Program in the Department of Technology, Culture and Society at the Tandon School of Engineering at New York University.
Alex Zafiris is an art writer and editor who has served as the Senior Art Editor at Guernica Magazine, Editor-in-Chief of Tokion magazine, Editorial Director at Mana Contemporary, and as an editorial consultant at Immaterial, the online platform of the Marina Abramovic Institute. She regularly contributes to Bomb Magazine, T: The New York Times Style Magazine, and The Paris Review Daily.
Support
NYU Berlin
NYU Tandon School of Engineering, Department of Technology, Culture, and Society, Integrated Digital Media
NYU Provost's Global Research Initiatives